During the last decade, Austin has become one of the fastest-growing cities in America. With this growth comes a thriving economy that offers countless opportunities. However, the boom also results in rising living costs, especially in the real estate market. Settling in and making ends meet can prove difficult, leaving some newcomers struggling with sticker shock.
Moving to Austin is no doubt a great choice. But to make sure you don't regret your decision, here's a guide covering everything about the city's expenses.
So first things first.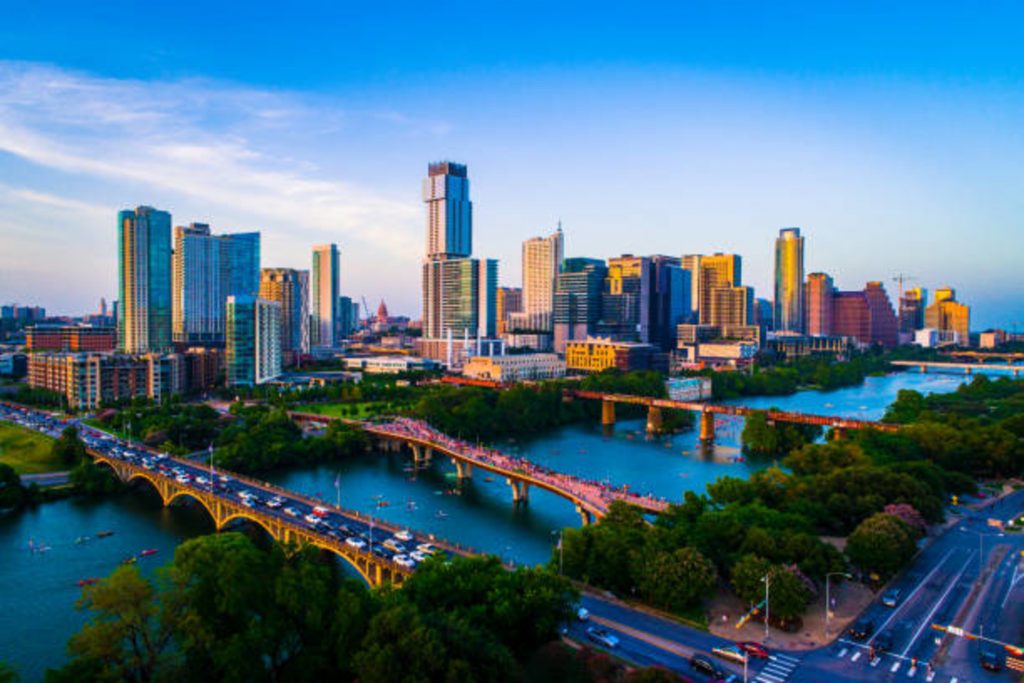 How Much Do You Really Need to Live Comfortably in Austin?
This is honestly too complicated to answer. The word comfortable is too broad of a term. See, everyone has different needs, priorities, and wants in life. A salary range that's good enough for a single professional won't make the cut for a family of four. At the same time, the combined income of a newlywed couple with no children yet could make a huge difference for a single mom of two.
There are too many scenarios that define a comfortable life. Breaking down each one would take ages. Here are two tables from the Family Budget Calculator that cover the estimated annual expenses for different family sizes in Austin to give you an idea of anticipated costs.
Annual Costs
Single (1 adult with no children)
Austin TX
Annual Costs
Single Parent (1 adult, 1 child)
Austin TX
Housing
$10,320
Housing
$15,012
Food
$3,066
Food
$4,520
Child Care
$0
Child Care
$7,868
Transportation
$10,089
Transportation
$10,909
Healthcare
$3,811
Healthcare
$5,784
Other Necessities
$5,400
Other Necessities
$7,880
Taxes
$5,682
Taxes
$7,441
Total: $38,369
Total: $59,413
Annual Costs
Small Family (2 adults, 2 children)
Austin TX
Annual Costs
Large Family (2 adults, 4 or more kids)
Austin TX
Housing
$15,012
Housing
$20,148
Food
$8,854
Food
$13,230
Child Care
$13,298
Child Care
$14,969
Transportation
$13,799
Transportation
$14,922
Healthcare
$11,567
Healthcare
$15,511
Other Necessities
$9,628
Other Necessities
$13,466
Taxes
$8,618
Taxes
$10,195
Total:         $80,776
Total: $102,441
Now that you've seen the estimates, it's time to break them down. First of all, keep in mind that housing costs here relate to renting an apartment. Buying a home in Austin's hot real estate more will undoubtedly cost you more. We will discuss this more in the next section.
If you look closely, a single child added to the family increases most of the expenses by $2000 – $3000. Additionally, note that child care for a family of four assumes your children are between 0 – 6 years old. The graph is then adjusted to include teenagers in a family of six, thus assuming a reduction in childcare costs while significantly increasing the necessities bucket.
These numbers only provide the general estimate of expenses. Again, the magic number to a comfortable life will depend on your lifestyle and investments.
Real Estate Cost in Austin
Before the city started booming, Austin used to have plenty of affordable areas. You could even get a house in Downtown for $150,000 back then. But as the economy started to prosper, more people migrated to the city, increasing the demand for real estate. Nowadays, the metro area isn't cheap anymore, yet it still offers more affordability than San Francisco or NYC.
According to an article by communityimpact.com, 'The full Austin Metropolitan Statistical Area saw rising prices in 2020, as the region's median price reached a record $365,000. The volume of sales is also up; for the third month running, the region saw a double-digit increase in the number of complete sales, for a total of 3,780 sales.'
With Austin's progressive economy, real estate prices are only expected to go even higher in the future. Bear in mind that Austin's property tax rates are higher than average to compensate for the lack of income tax in the state.
Despite the hefty price tag on real estate and exorbitant property tax rates, it's important to note that jobs are also becoming more diverse and high-paying as well, especially with the influx of companies from Silicon Valley. Increased earning potential helps offset some of the living costs. This is a good thing. Now, the question is:
What Jobs Can You Get in Austin, and How Much Do They Pay?
As reported by Payscale, the average salary in Austin TX, is $71,000. This figure spans various industries, including tech, education, law, finance, manufacturing, retail, and construction. The city's most popular occupations are software engineer, project manager, and senior software engineer, which pay between $41,000 and $130,000 per year.
Major employers in Austin include Dell, Inc. ($66k – $144k / year), International Business Machines (IBM) Corp ($69k – $147k / year), University of Texas (UT) – Austin ($33k – $99k / year), Indeed, Inc. ($49k – $117k / year), and General Motors Corporation ($60k – 100K / year).
Additionally, the average hourly rate for a registered nurse is $30/hour, office manager $20/hour, administrative assistant $17/hour, teacher $17/hour, medical assistant $16/hour, customer service representative $15/hour, waiter $14/ hour, and cashier $11/ hour.
Most Affordable Neighborhoods in Austin
Since it's almost impossible to find an affordable home in the central metro area, you might need to look in the city's suburbs or commuter cities. Round Rock, Georgetown, Buda, Kyle, and Dripping Springs are all popular locations outside of city limits. That said, here are some of the best spots that are budget-friendly for families looking to live closer to downtown.
Cherrywood: This place is excellent for families, thanks to the presence of three nearby schools and a couple of parks. The median home price is $280,000, while rent costs around $800 – $1400 per month. You'll love this area's quiet atmosphere, and crime rates are among the lowest in the city.
North University: Also known as the North Campus neighborhood, this diversified neighborhood offers single-family townhouses, cozy apartments, and condos. The average rent is $1,010/month. The median home price is $210,000. With its proximity to the UT campus, expect to see lots of students around, adding color and youthful energy to the community.
Windsor Hills: There are plenty of things to do in this lively suburb. Explore the recreation center, the parks, and a public library in the vicinity. It's one of the cheapest neighborhoods out there, with a median home price of only $250,000! The only downside to this area is it borders I-35 directly to the west.
Rattan Creek: Rattan's median home price sits around $366,000 while rent goes for $1,200 per month on average. It may be a bit more expensive than the others on this list, but it's much cheaper than most metro area neighborhoods. Living here, you'll enjoy plenty of shade since the Rattan Creek Park would be within walking distance.
Parten Ranch: If you don't mind a longer commute, you might want to consider checking out this neighborhood. Surrounded by a comfy country atmosphere, this place is perfect for families with housing options ranging from modest cottages to elegant-looking contemporary homes. The median sale price sits around $365,000.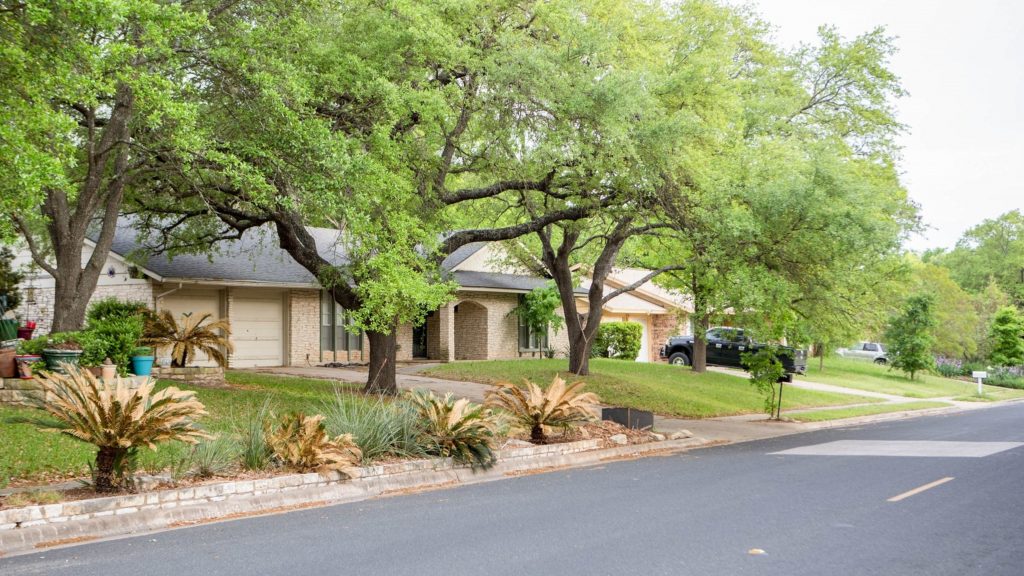 How to Save When Moving to Austin TX
A smooth relocation doesn't have to empty your wallet. Here are some tips for cutting down costs on your move:
Compare quotes from multiple movers. Ask questions. Take note of their workflow. Check the services they offer and choose the most suitable one that meets your budget. Don't forget to dig deeper and find out if your movers are legit to avoid getting scammed.
Declutter your inventory. The fewer items you'll bring, the better. Excess weight only incurs extra charges. Learn to let go of stuff you don't need anymore. Sell things online or give them away to people who can make good use of them.
Do the packing yourself. This saves you a lot since you won't have to pay the movers for the service. You can also ask for free boxes from neighbors or gather them from your office. You can save even more by utilizing home materials like old sheets, newspapers, and used fabric for wrapping breakables.
Lastly, try to time your move during the off-season.  This means relocating during winter or fall when demands for moving companies are low. You'll want to avoid moving during summer or September when students are going back to school since prices can quickly skyrocket at this time of the year.